Corona Postpona
Happy summer.  And what a summer it is. Heat waves across the U.S., exacerbated by climate change, as we in the West endure extreme drought and water rationing, and an even worse fire season than usual.  At least we have plenty of masks for those smokey days (always looking for that silver lining).  
The ancient Romans called these "the dog days of summer" because Sirius, the Dog Star, rises and sets with the sun in July and August, supposedly adding its heat to that of the sun. And now we all face another setback in our hoped-for return to normal, thanks to the Delta variant and too many unvaccinated adults. If you haven't done so yet, please be part of the solution and get vaccinated. COVID claimed my mother in 2020 before we had choices. Now we do.
It's been a while since my last note or extensive blog post. So – tempting though it is to defer again – no more Corona Postpona. 
In this note:
The "Coronalympics" and our new vocabulary
What "sticks" when we finally get through this?
Neuroscience to improve your productivity
New Podcast and video series
Funding for startups
Coronalympics:
Delayed, constrained and non-attended though they were, I enjoyed watching the Tokyo Coronalympics the past couple weeks. NBC reported historically low ratings, but I'm guessing most of us tuned in for at least a few events. It was a welcome break from binge-watching yet another Netflix series. Though I suppose the Olympics qualified as a binge-watch themselves.  I felt for the athletes and their truncated Olympic experience. And felt for Japan as they definitely drew the shortest Olympic straw in a while.  Even lead sponsor Toyota completely distanced itself from the Olympics in Japan due to their domestic unpopularity.  
Against this backdrop, kudos to the Japanese athletes and their record haul of gold including in both baseball and softball.  Fantastic for such a baseball-crazy country.  
Yes, I know what we see is a made-for-TV version, but I still love the global competition.  I found some of the new sports to be great additions, such as surfing. But I still can't get my head around watching 13-year-olds on skateboards work their way down handrails and stairs as a medal worthy sport.
Yeah, I know: OK Boomer. 
Hard to believe the winter Olympics are just six months away in China.  Lots of questions there. 
I loved the unofficial updated logo.  In case you missed it, old logo: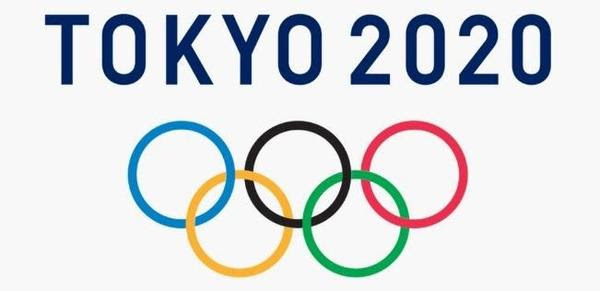 Updated, with appropriate social distancing:
Our new Covid vocabulary:
The term "Coronalympics" made me think about all our new coined Covid-words and phrases inspired by The Rona. We all suffered too many Zoom Covideo calls as we WFH, on any random Blursday, sharing our quaranitinis digitally during virtual happy hours, bonding with our new quaranteam-mates who we have yet to meet f2f, and trying to avoid the local Covidiots. Are we ready to RTO? Some of us are more than willing, while others are just fine with our new more flexible realities. It'll be interesting to see where everything settles, a topic I address in a few paragraphs.
Travel:
One thing's for sure: after more than a year of being locked down, we are all ready to get out of the house and back to vacationing, at least with a domestic focus. I was recently in Hawaii, and it was SRO throughout. Packed planes, long lines at airports, sold out parking lots, rental car shortages, and dinner reservations impossible to get. But international travel for business? That still feels a ways off. I have several international trips on my calendar this fall, but definitely not sure about those yet.

Case in point: conferences. I recently spoke at the Innovation Roundtable Global Summit, discussing "Resilient Leadership in Turbulent Times" on a virtual stage with my colleague and co-author John Danner. I had previously addressed this conference two years ago in an auditorium in Copenhagen. This time, I logged on from home and my comments were streamed to what I am told was a large group of invisible-to-me attendees. I'll take it. But it is definitely a diminished experience, especially from the delivery end. And while we are all used to Zoom by now, the events and conferences where I spoke seem to use a huge variety of online platforms, which always adds to the adventure of "what happens when I click this button?"
What "sticks" when the worst of this crisis is behind us?
All this serves as a vivid reminder about human culture and how we live our lives.  When we return to some semblance of a normal work/school/life, most of us agree that a number of COVID-induced changes will endure, such as Zoom calls, more flexible work-from-home policies, reduced business travel.  COVID has been a powerful accelerator in these regards. 
However, on the question/promise of a permanent and significant WFH labor force, I think the pendulum will swing back faster and further than many believe, with more workers back at their physical offices than many have predicted.  During the past 18 months I have especially felt for young professionals entering the workforce, and losing out on so much of what the workplace provides at that point in your career (plus of course, all of the students as well). As Goldman Sachs CEO David Solomon said, "I don't want another class of young people arriving (remotely) that aren't getting the more direct contact, direct apprenticeship, direct mentorship they need."  I couldn't agree more.  Plus the intangible element of workplace culture.  And finally, the growing recognition that it's not just about productivity.  
Bring these together and it's about creating trusting relationships and meaning in the work that you do, and collaborating with others to develop new opportunities and solve problems together.   For those who do truly want to work remotely, I'm sure there will be opportunities.  But be prepared for different levels of pay, access, advancement, and engagement.    Of course, all this is recognizing that there are many jobs where remote work just isn't an option anyway.  
Our Brains, Neuroscience and Productivity:
In addition to some of the elements mentioned above, there are other silver linings in returning to the office.  As much as we have not missed our commutes and the associated traffic, in our WFH realities the lines between home-life and work-life have been fundamentally blurred.  Our need for real human interaction has been underfed.  Returning to our workplace environments for work, vs our homes for personal activities, will help us re-establish some healthy habits and should reduce some of the ill-defined fatigue many of us feel in our current realities.   
For more on how our brain adapts to situations like this, I've gotten smarter thanks to my UC Berkeley colleague and neuroscientist Dr. Sahar Yousef.  Starting with a deep understanding of how our brain works, she has developed specific recommendations we can all use to become higher performers, something she calls "becoming superhuman."   As the pandemic descended upon all of us last year, she recorded this video about being more productive working from home, including how to distinguish our work-versus-personal spaces and activities:   
"The Other 'F' Word" Podcast and Video Series:
Finally, I'm excited to let you know about the podcast on "The Other 'F' Word" that my co-author John Danner and I launched. Once a month John and I get together and comment on current events from the perspective of how to "put failure to work." We keep it brief at about 10 minutes per episode and promise some fun and disagreements along the way.
Most recent episode:
Playlist of all podcast episodes: https://bit.ly/Playlist-TheOtherFWordPodcastOnYT  
Along similar lines, John and I recently completed a series of videos for a project entitled "The Resilient Entrepreneur."
We did this with a non-profit agency serving entrepreneurs in America's heartland (Indiana, to be precise).  Our series borrows heavily from "The Other 'F' Word," including an in-depth investigation of the seven-stage Failure Value Cycle.  It also contains many case studies and exercises for innovators and entrepreneurs.  
If you're interested, check it out here:  Playlist: https://bit.ly/NIIC-Playlist_ResilienceVideos
Are You Seeking Funding or a New Role?
With a couple of recent and pending investments, I'm now a limited partner in five early-stage venture funds. If you have a startup that is seeking funding in the pre-seed/seed/early A range, drop me a note and I will be happy to share more about these funds, so you can do a little research. If it looks like you might be a fit with where they invest, I'm happy to make some introductions. Same goes if someone you know might be seeking to join a startup, as many of these funds have consolidated job postings from their portfolio companies. See my LinkedIn profile for a listing of these VC firms https://www.linkedin.com/in/markcoopersmith/.
A Busy Fall
My fall calendar is pretty full with programs, talks, projects, and other engagements, including teaching a social entrepreneurship course at UC Berkeley and launching an international entrepreneurship curriculum in China. Still there's a lot in flux as we all wait to see what will be in-person versus online.
If there's something you'd like to discuss or potentially get on the calendar, let's jump on a call. My personal to-do list includes adding a couple of boards of directors' roles, especially for growth and later-stage companies, or even public entities.
And speaking of chatting, if you would like to catch up in real time and can tolerate another Zoom call (!), here's a link to find a time: https://calendly.com/markcoop/30min 

Stay safe and be well,

Mark