Keynote Speaker
Innovation and Entrepreneurship
I give talks and lead executive sessions on entrepreneurship, innovation, strategy and leadership. While I address many areas, there are several specific topics and talks I address most often – essentially my "greatest hits."  
Each of these talks stands on its own as a keynote address or session. Additionally, for groups seeking a more interactive experience and a deeper dive, I can build workshops, exercises and related activities to accompany these topics.  These additional activities help participants roll up their sleeves, try out these tools and concepts, and put them to work investigating new opportunities and new approaches for themselves and their organizations.
Here is a brief list of my most-requested talks and topics.  Each talk is also explained in greater detail in the paragraphs that follow, including options for workshops:
Entrepreneurship Deconstructed, Silicon Valley Style

Gain a deeper understanding of the toolsets, skillsets and mindset of top entrepreneurs. What they do.  How they do it. How they think.

Three Keys to Successful Corporate Entrepreneurship

How to successfully think and act like an entrepreneur in a large enterprise. Includes specific examples around strategy, key stakeholders, and effective execution.

The Rise of the Machines

Advances in technology have resulted in entire new and reframed sectors. Sometimes called the "4

th

Industrial Revolution," these areas include artificial intelligence and machine learning, the internet of things, robotics, and 3D printing. What are the implications for our organizations, ourselves, society?

The Other "F" Word

How do smart leaders, teams and entrepreneurs put failure to work? Gain insights from my Amazon bestselling book of the same name. Includes tips on driving innovation, growth, resilience, and teamwork.
---
Entrepreneurship Deconstructed, Silicon Valley Style
More world-changing startups are launched in Silicon Valley and the San Francisco Bay Area than anywhere else. This region is the acknowledged global epicenter of entrepreneurship and innovation. What is it about Silicon Valley entrepreneurs – and other great entrepreneurs around the world – that sets them apart?
In this entertaining talk, Mark Coopersmith – best-selling author, entrepreneur, corporate entrepreneur, and Senior Fellow at UC Berkeley – demystifies what successful entrepreneurs do,  how they do it, and how they think. Mark walks through a typical startup life cycle and explains the toolsets, skillsets, and entrepreneurial mindset that successful entrepreneurs deploy, with practical insights into what separates the best from the rest.
Why Silicon Valley?
In addition to learning more about entrepreneurship, some groups are interested in gaining a better understanding why so much innovation and entrepreneurship takes place in the San Francisco Bay Area and Silicon Valley. What is so special about this place?  What insights can be applied to other regions to help attain similar results?  To help provide this context, I incorporate insights and content from another talk of mine entitled: "The Inside History of Silicon Valley."  I share more about our local culture, going all the way back to the original California gold rush in the mid-1800's. We investigate local science and technology, the sources and uses of capital, education and universities, legal and regulatory issues, human capital, and more. We also look into what comprises productive entrepreneurial ecosystems, and what makes them thrive.
Bootcamp: put these insights to work, right now!
Mark has many activities and exercises drawn from more than two decades of the practice and teaching of entrepreneurship, which are incorporated in workshops and even entrepreneurship mini-bootcamps. These sessions allow participants to take the insights, frameworks and tools from Mark's talks and put them to work, locking in new approaches and skills. These activities also help demonstrate and reinforce the
entrepreneurial mindset
, which is so essential to this overall topic. Activities can revolve around case studies that Mark brings to the session; or the sessions can be constructed to focus on specific initiatives that groups wish to develop and pursue. These additional activities can range from a couple of hours to a day or more, and work particularly well with teams.
---
Three Keys to Successful Corporate Entrepreneurship: Driving New Growth Inside the Large Enterprise
Is it possible to operate nimbly and entrepreneurially to pursue new business opportunities, and drive innovation and growth, inside complex large enterprises? The answer is a resounding "yes!" and in this session Mark will share both frameworks and practical tools and examples.
Leveraging Mark personal experiences as a startup CEO, Fortune 500 executive, and corporate entrepreneur, along with 15 years teaching entrepreneurship at UC Berkeley and around the world, Mark applies strategies and tactics from successful entrepreneurs and corporate entrepreneurs. He shares a proven framework and concrete tools to help drive entrepreneurial activity, growth, and value inside large enterprises.  This talk addresses crucial areas of:
• strategy development and alignment
• key stakeholder recruitment and management
• successful execution and performance
Mark incorporates many case studies and examples throughout this talk to emphasize key points, illustrate how to use tools, and bring the lessons to life.
Use and Learn the Tools:
Based on Mark's "Corporate Entrepreneurship" talk and his 3-pillar framework – and building upon his personal experiences as a corporate entrepreneur – Mark has developed a "Corporate Entrepreneur Workbook."  This workbook includes proven tools, frameworks and exercises that participants can put to work. This workshop, which can range from two hours to a full day or more, has participants apply these tools to their own corporate entrepreneurial projects, or to projects identified by Mark as appropriate, to develop deeper understanding and practice.
From Entrepreneurship to Corporate Entrepreneurship – Building a Deeper Understanding:
Combine Mark's "Corporate Entrepreneurship" talk with his "Entrepreneurship Deconstructed" talk to create a powerful half day or full day. Start with the basics of successful entrepreneurs and startups, and then continue with tactics and frameworks to put those entrepreneurial concepts to work inside a large enterprise. Expand to a full day or more by adding a corporate entrepreneurship workshop and apply these tools directly to your internal innovation and corporate entrepreneurship initiatives.
---
The Rise of The Machines
The so-called Fourth Industrial Revolution is upon us. Computers make decisions on their own and their logic evolves and improves without intervention from humans.  Robots operate independently. Our homes and cars and cities are increasingly connected and automated. The definition of "reality" blurs, especially when we add the suffixes "virtual" or 'augmented."  
If you think technology-driven change has been dramatic over the past decade, just wait. Essential foundations have been laid in computing speed, data science and storage, wireless connectivity, material science, and robotics that presage exponentially more and faster change, from artificial intelligence and machine learning to connected homes and cities, to on-demand manufacturing.
In this wide-ranging and provocative talk, punctuated with videos and demos, Mark provides an overview of the impending wave of massive change, including implications for individuals, businesses, entire sectors, and even countries and regions.
What does this mean for you?
Many of the organizations and leaders with whom Mark works ask: "what do these changes mean for me?" For groups interested in diving deeper into this topic, Mark conducts workshops connecting emerging technologies and sectors with specific implications. From augmented reality to artificial intelligence to 3D printing, groups investigate these areas in greater detail and develop game plans to be more proactive in the face of change, threats, and opportunities.
---
The Other "F" Word: Driving Innovation and Growth through a More Productive Relationship with Failure
The San Francisco Bay Area and Silicon Valley are acknowledged as the global epicenter of entrepreneurship, innovation. Billion-dollar startups bloom, and entire industries are disrupted. Yet, even in Silicon Valley, many more startups and innovations fail than succeed. Mark Coopersmith and his UC Berkeley colleague John Danner have investigated this phenomenon for years. They have taught classes on it, and written about it. This work has culminated in their Amazon bestselling book: "The Other 'F' Word: How Smart Leaders, Teams, and Entrepreneurs Put Failure to Work" (Wiley, 2015).
In this provocative and entertaining talk, Mark draws upon this large body of work to provide examples, insights and tools to help leaders turn setbacks and failures from regrets into strategic resources; to help drive greater innovation and growth, and contribute to a more engaged and collaborative workforce.  Mark introduces the groundbreaking seven-stage Failure Value Cycle, providing a discrete path to becoming a more "failure-savvy" leader. Case studies come from organizations of all sizes, and from CEOs, venture capitalists, the Great Place to Work Institute, entrepreneurs and technology leaders, and even fighter pilots and astronauts.
None of us like to fail. But a select few have cracked the code, creating a more productive relationship with the other "F" word. Join this exclusive group of successful "failure-savvy" leaders.
Put Failure to Work:
A select number of organizations have done exactly what the book title promises: "put failure to work."  Mark will work with you and your team to create a more productive relationship with this challenging topic.  Whether you assess your own organization's attitude toward failure, or develop failure postmortems to gain insights for future growth and innovation, or build more ambitious innovation portfolios, the activities will challenge current conventions and contribute to more resilient culture, resilience and employee engagement.  Workshops will also include the seven stages of the Failure Value Cycle, helping reduce the incidence and impact of major failures, and extract the learnings from them when they do occur.
---
Recent Praise:
"Word is already spreading internally about your great talk yesterday. It really was exceptional: you engaged the audience so well, you had so many relevant examples of companies that did or didn't put failure to work, and above all the topic resonated so well as we – especially here in the US – seek to take more risks and move into more unfamiliar territory to drive greater innovation. So many people commented to me afterwards how much they enjoyed your presentation and learned from it. It was the perfect combination of fun and actionable content!"
—Strategy and Business Development leader; global consumer electronics company
"Mark's speech was superb–full of energy, enthusiasm, and wit.  The audience loved it, and was on the verge of cheering at every sentence."
—Consul General of France
"Our people were blown away. Mark delivered the content at exactly the right level.  He 'got' our industry, 'got' what our people do, and got them really engaged all day. Mark delivered, and then some."
—General Manager, Asteron Insurance
"I have been flooded this morning with compliments on the event.  People were so engaged, and I honestly think we could have fielded questions and discussions for another hour!!!"
—Head of Innovation, leading startup and corporate accelerator
---
Audiences include executives and professionals, leaders, their teams, C-suite members, board members, and other high-potential people in business, government and non-profits worldwide.
Media: The New York Times, The Economist, CNN, Fox News, ABC, NPR, Huffington Post, LA Times, Entrepreneur magazine, USA Today, and more
Engagements include Google, Dreamforce, IDEO, RocketSpace, Samsung, Wells Fargo and more, as well as educational events at UC Berkeley, Wharton, and various private organizations.
Categories include Leadership, Strategy, Entrepreneurship, Innovation, Growth, Performance, Failure, Management, Business Model Innovation, Corporate Culture, and Change Management.
---
Contact Mark here to inquire about his availability.
---
Resources
Short Biography
Click the preview below to download Mark Coopersmith's Bio.
Head Shots
Click each image to download high resolution images of Mark Coopersmith
Book Covers
Click each image to download cover photos for Mark's book, The Other "F" Word: How Smart Leaders, Teams, and Entrepreneurs Put Failure to Work (Wiley, 2015):
---
Video Gallery
Speaking Videos
Innovation, entrepreneurship, and leadership video snippets from Mark Coopersmith.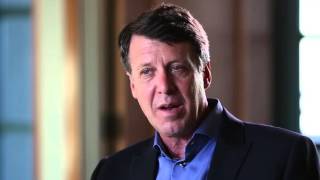 How to Teach Entrepreneurship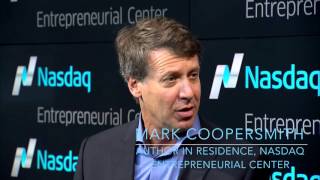 The Value of Experimentation and Failure in Startups
How to Teach Entrepreneurship

Can entrepreneurship be taught? Yes! And here's how.

The Value of Experimentation and Failure in Startups

Interview at The Nasdaq Entrepreneurial Center, where Mark served as the inaugural author in residence in 2016.
Executive Education Programs
Snippets from Mark Coopersmith's programs at The Haas School of Business in Berkeley, CA.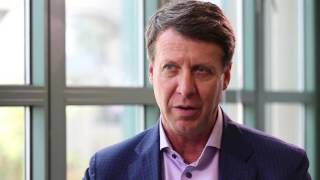 ASEAN Global Leadership - A Look Inside the Program | UC Berkeley Executive Education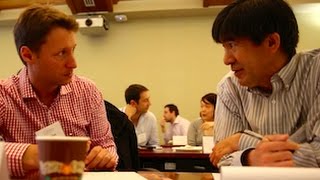 Startup Bootcamp for Executives | UC Berkeley Executive Education
ASEAN Global Leadership - A Look Inside the Program | UC Berkeley Executive Education

The ASEAN Global Leadership Program (AGLP) is aimed at helping the ASEAN leaders to reflect and rethink (outside the box) in designing and implementing innovative solutions in addressing the challenges and seizing the opportunities in building and sustaining a profitable business.

Startup Bootcamp for Executives | UC Berkeley Executive Education

The "Startup Bootcamp for Executives" is a 3-day program at UC Berkeley that will fundamentally alter your perception and capabilities around how to drive entrepreneurial innovation and growth.
The Other "F" Word Videos
Turn failure into a strategic resource for business growth.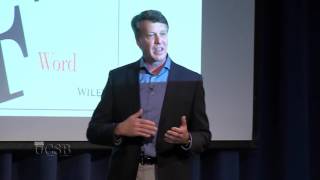 How Failure Drives Innovation in Silicon Valley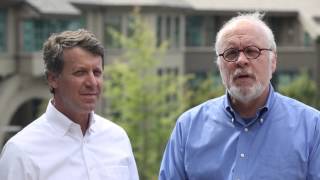 John Danner and Mark Coopersmith on The Other "F" Word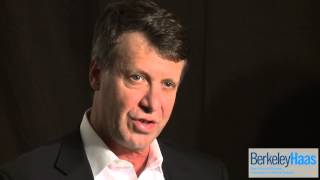 How to Capitalize on Failure
How Failure Drives Innovation in Silicon Valley

If you put failure to work, you have an opportunity for redemption. Learn how to approach failure like we do in the Silicon Valley.

John Danner and Mark Coopersmith on The Other "F" Word

Mark Coopersmith and John Danner of UC Berkeley discuss their upcoming book "The Other F Word: How Effective Leaders Leverage Failure and Put It to Work."

How to Capitalize on Failure

Interview by Mark Coopersmith, author of The Other "F" Word: How Smart Leaders, Teams, and Entrepreneurs Put Failure to Work.
Innovation and Entrepreneurship Videos
Get new approaches to driving growth, company resilience and long-term success from Mark Coopersmith.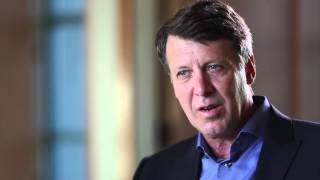 What Do Silicon Valley Entrepreneurs Do Differently?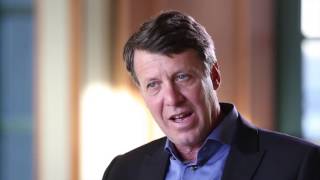 Experimentation in Startups Vs Enterprise
What Do Silicon Valley Entrepreneurs Do Differently?

Why and how Silicon Valley has more successful startups than anywhere else globally.

Experimentation in Startups Vs Enterprise

What are business failure zones, why do you care, and how do you manage them?